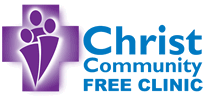 I was sick, and you looked after me....Matt 24:36
Dental Clinic Calendar ~

DENTAL ONLY
​
PLEASE BRING INCOME DOCUMENTATION
​​
DENTAL APPOINTMENTS AVAILABLE
WE ARE ONLY ABLE TO SERVE THOSE
LOCATED IN WASHINGTON STATE
FRIDAY JUNE 25, 2021
8am to Noon
​
OFFSITE LOCATION
Auburn Periodontics & Implantology
925 East Main Street, Auburn, WA 98002
​
CALL FOR MORE INFO &
TO SCHEDULE AN APPOINTMENT
253-736-2634
No Walk Ins - Appointment ONLY
​
NO FILLINGS PROVIDED
Only Exams, X-Rays and Extractions
​
All COVID-19 MANDATES WILL BE IN AFFECT
DURING APPOINTMENTS, MASKS REQUIRED
​
​
Medical Clinic Calendar ~

MEDICAL ONLY
​
Due to the corona virus-19 and a shortage of providers, the medical clinic will be temporarily closed until further notice.
​
You may call the Clinic at 253-736-2634 for updates or to leave a message
​
For urgent medical or dental needs, contact
SeaMar
Des Moines 206-212-4520
Federal Way 253-681-6620
Tacoma (Cushman Ave) 253-280-9770
or
Community Health Centers in Lakewood or Milgard in Tacoma 253-722-2151, all of whom charge on a sliding scale. Payment arrangements can be made.
​
We apologize for the inconvenience and look forward to serving you soon.
​
​